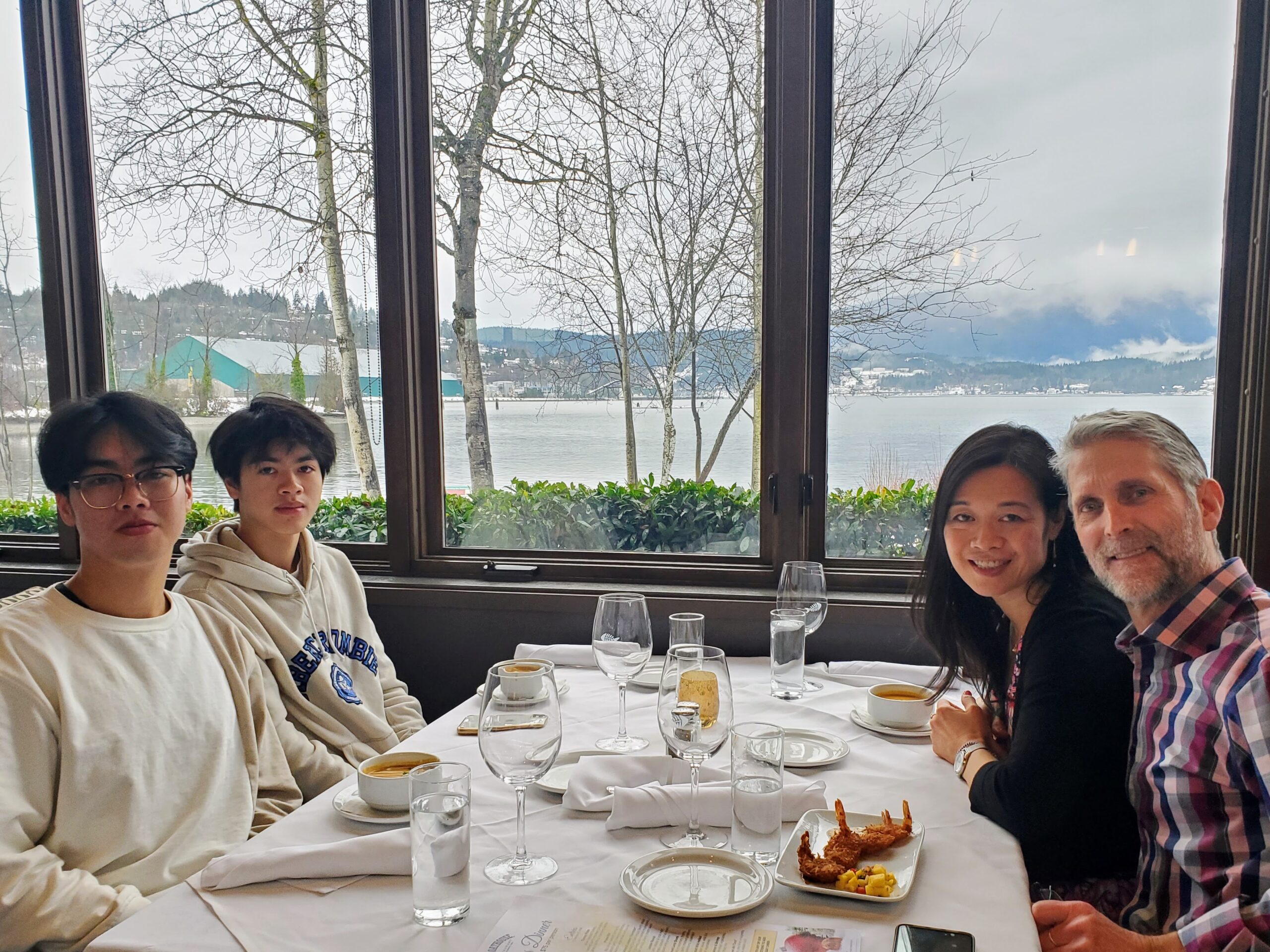 This is my seventh year serving as Office Administrator and my first in the bookkeeping role at NWCRC. I have enjoyed the variety of tasks and the creativity required in my work.  I am thankful to be able to use many of the skills gained from my previous work experiences. There is so much to learn, and never a boring day at the office.
My connection with NWCRC began in 2006 when my eldest son attended Beehive Christian Preschool. Both Oliver and Elvin grew up attending the Beehive Preschool and John Knox Christian School.
I was born in Hong Kong and moved to Winnipeg with my family in March 1990. Ottawa was my home for 7 years before moving to Burnaby in 2000.
I graduated from the University of Manitoba with a Computer Science degree, and later completed my Master of Science in Ottawa with an area of interest in Computer Graphics.  I worked in the telecommunications industry, and owned a print shop in downtown Vancouver before working at NWCRC.   I feel very blessed that God has given me this opportunity to serve Him in this capacity.
Over the years, God has taught me how to trust in Him in all things.  I've lost a spouse through cancer, and have gone through very stressful financial situations.  Moving to Canada was a life changing event, but being a single parent was even more challenging. In all these, He taught me:
"Be still, and know that I am God. The peace of God, which transcends all understanding, will guard your hearts and your minds in Christ Jesus. For I know the plans I have for you, plans to prosper you and not to harm you, plans to give you hope and a future".
God has always provided what our family has needed, in His most perfect timing.  I believe that God lays down stepping stones in front of me everyday, that help me through the challenges of not only discovering my universal purposes, but also discerning my unique purposes in this life.  I am learning to connect my  To-Do lists, my passions, and God's purpose for my life: I may not always understand, but no experience is wasted.
I enjoy playing tennis, reading, hiking, biking, swimming/kayaking/SUP, writing, painting and playing my piano. Most of all, I love to challenge myself with learning new things.