Girls Everywhere Meeting
the Saviour
A club for girls in Grade 3 to 7
(or ages 8 to 13)
GEMS Club seeks to equip girls to live radically faithful lives–doing justice, loving mercy, and walking humbly with God. 
GEMS 2019-20:
Theme: LOVED.
Theme Verse for 2019-2020: "See what great love the Father has lavished on us, that we should be called children of God! And that is what we are!" ~ 1 John 3:1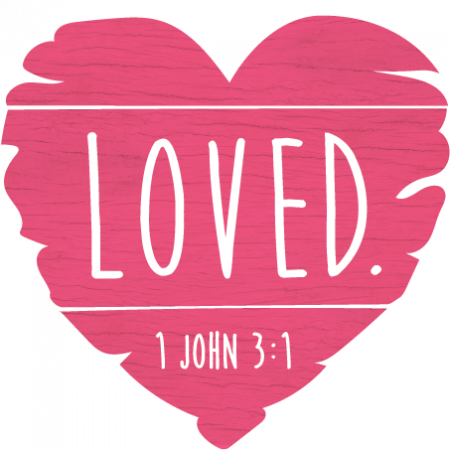 ABOUT GEMS:
When do we meet?
With some exceptions, GEMS Club meets every other Thursday from September to May.

We meet on the same nights as Cadets, our church's club for boys in the same grades.
How do we work our purpose into our GEMS Club?
With emphasis on knowing God's Word for our day

Learning skills and crafting in exploration of God's gifting

Learning about God's world so we can be better caretakers of it

Learning how to get along with one another

Being "others focused": Giving to various organizations–Ex: Seafarers' Christmas Boxes; Community Development in Honduras
Who can participate?
Girls in grades 3 through 7; from within the congregation and/or from the Burnaby, New West neighbourhood.

Counselors–adult women (one per small group)

Assistant Counselors–adult women (one per small group)

CITs (Counselors in Training)–high school girls (one per small group)
What does a GEMS Club Night look like?
6:50–We begin in our small groups working on badges, learning crafts and getting to know one another.
8:00–We gather for a snack.
8:15–We sing and focus on ending our day focusing on our great God.
8:30–Our evening together is over.
Do you observe any special nights?
Absolutely!

Throughout the year, we celebrate several holidays with a big party. The girls enjoy special holiday crafts, snacks and games.
Is there a fee?
There is a non-refundable fee for the year.

No new registrations are accepted after November.
Do we have to fundraise as a participating family?
GEMS has an ongoing fundraiser in place. We collect bottles for return and put the money earned toward our church's Honduras project in community development in rural villages. See the link here. 


Families from our church also contribute bottles and sometimes the cash from their own bottle returns.

We continue to fundraise for this project, sometimes adding a bake sale to our bottle return money.

Our policy is to do as little other fundraising as possible–especially for ourselves.
For more information on the GEMS Girls Club click here!