1 Corinthians: How Faith Informs Our Daily Lives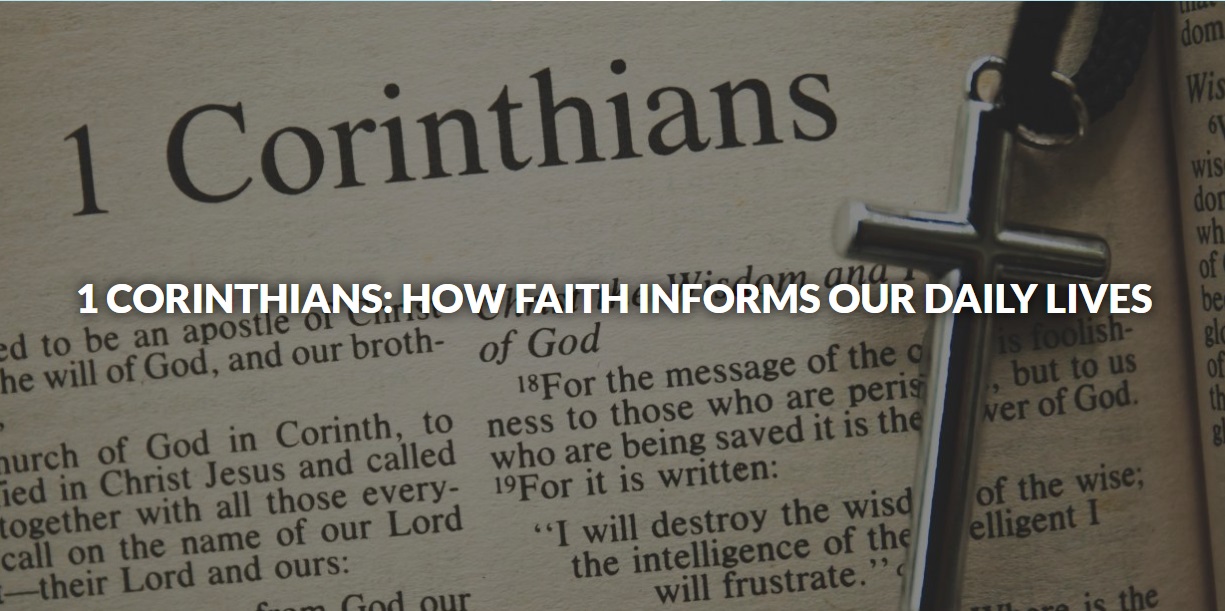 This fall, we will begin a new sermon series, "1 Corinthians: How Faith Informs Our Daily Lives".
Early Christians faced numerous challenges as they determined how their new faith informed their daily lives. For many, believing in Jesus Christ as Lord and Savior for early Christians meant rethinking choices and behaviors that the culture at large considered acceptable.
The Christians in the city of Corinth had many questions they sent to the Apostle Paul for his wisdom. The letter we now call 1 Corinthians contains Paul's response. By studying Paul's letter to the Corinthian church, we can learn valuable lessons for living our life, acting godly, and making faith-informed choices. We can also take comfort in his emphatic message that we find our identity in Christ.
In this sermon series, join us in examining Paul's teachings on God's wisdom, power and authority in the church, sex, Christian freedom, spiritual gifts, and the resurrection. And discover what our identity in Christ means for how we live out our own faith in light of the challenges we continue to face today.
Once again, an important part of this new series will be your opportunity to participate in Small Groups that meet to discuss the sermon, share reflections, and pray for one another.
Sermon Discussion Guide (Fall 2023)