Vacation Bible School is a summer ministry for children ages 3 (and Potty-trained) through 9 (Grade 5).
VBS will take place on August 8th to 10th, 2023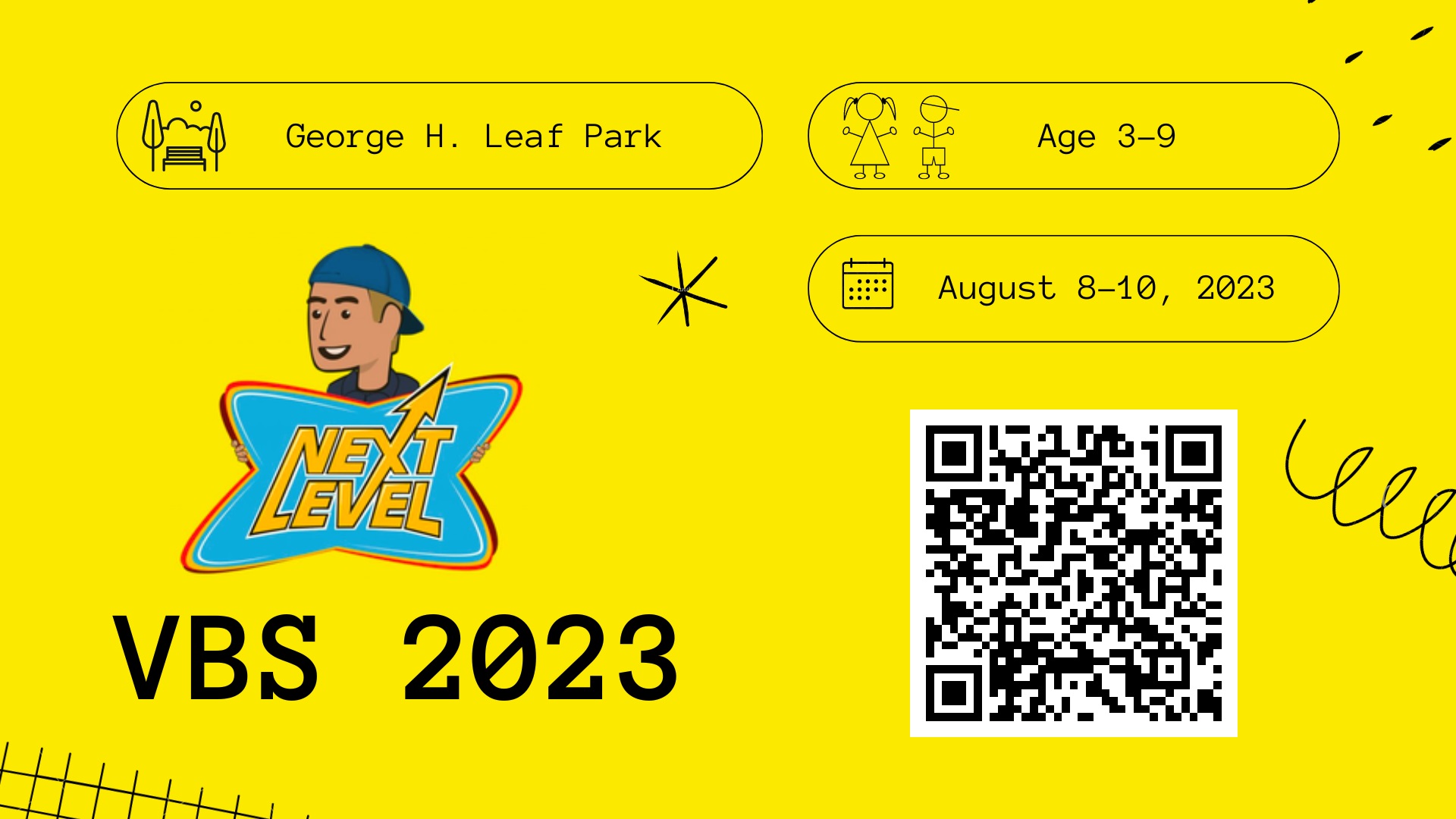 This year, VBS takes place on August 8-10 (Tue-Thu) from 9 AM to 12 PM. The theme is,  "Next Level".
NEXT LEVEL is a VBS with the theme based off of the Armour of God mentioned in Ephesians 6:10-18. Through this VBS, we hope to help your child(ren) to experience God's faithfulness and how he desires to prepare them for the things that will come. We truly hope that their faith will grow into the "NEXT LEVEL" by learning about each of the Armour of God.
Also, we are excited to have our VBS at George H. Leaf park, where we can invite our neighbours to join us outside the church walls.
Scan the QR code above or click HERE to register!
VBS will be filled with singing, skits, Bible stories, games, activities, and crafts all designed to teach children about the love of Jesus Christ. 

VBS 2015: "Kids of the Kingdom are Salt + Light"