Preaching / Sermons
As Dr. Michael Goheen has noted in his book, A Light to the Nations: The Missional Church and the Biblical Story, preaching is an element of worship that deserves special attention. Preaching is a powerful means by which God's people may be nurtured and empowered for their missional calling. We seek to preach Christ and for us this means at least three things: "First, wherever we are in the Biblical story, our preaching will be oriented to and from Christ. The goal of preaching is to make Jesus Christ present. Second, Christ himself comes clothed in the gospel, and so the message is more than words; it is the power of God unto salvation. The message itself becomes the power of God to transform lives." And third, as Lesslie Newbigin has noted, "The business of the sermon is to bring the hearers face to face with Jesus Christ as he really is." Jesus is not simply a personal savior. He is Creator, Lord of history, Redeemer of all things, and final Judge.
Our sincere prayer is that as you listen to these sermons you will be touched by the Power, Presence and Person of Christ.
NOTE:  The list below displays the latest sermon preached in a particular sermon series, or sermon group. Use the filters on the right to display by Sermon Series, Date, or Book of the Bible.
Some of the past sermons are for listening only by those who have access to the "Members Page" of the website. If a sermon you are looking for is not available on this part of the website, visit the "Members Page" and scroll down to "Past Sermons".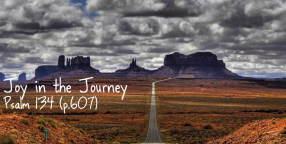 Psalm 134
Rev. Andrew Beunk
2016-11-20
Listen
Download