Upcoming Events
See below for various congregational notifications (funerals, service cancellations, etc.), concerts, and special events.
CHRISTMAS – NEW YEAR SERVICES: All is welcome. Children's Christmas Service is on Sunday Dec 21 at 4:00 PM.
FOURTH SUNDAY OF ADVENT – Dec 21:
At 10:00 AM ~ "Longing for New Covenant"

At 4:00 PM (NOTE Time Change) ~ Children's Christmas Service "The Birth of Jesus" (with Carols by Music in the Pews)
CHRISTMAS DAY SERVICE – Thursday, Dec 25 at 10:00 AM ~ "Our Longing Has Been Fulfilled"
END OF YEAR WORSHIP SERVICE – Dec 28, 2014 at 7:00 PM
NEW YEAR'S DAY SERVICE – Thursday, Jan 1 at 11:00 AM ~ New Year's Day Worship and Potluck Brunch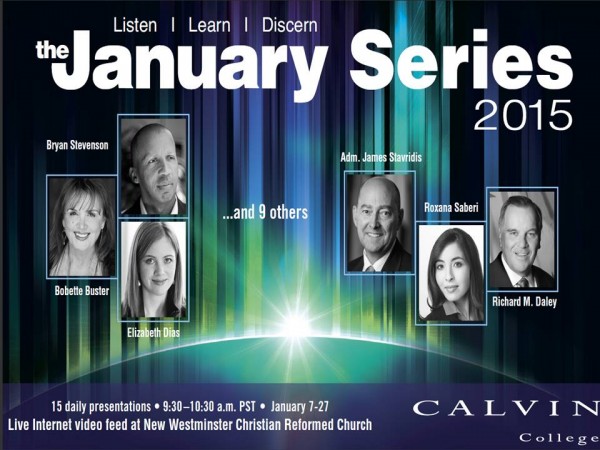 JANUARY SERIES:  Each January, for fifteen days, Calvin College sponsors the daily hour-long cultural enrichment series called The January Series. Presented at 9:30 am to 10:30 am (PST) in the 1000-seat Covenant Fine Art Center Auditorium on-campus, the series is open without charge to students, faculty, and the Western Michigan community. This year, New Westminster Christian Reformed Church will be hosting the live-feed presentation again from Jan 7-27 at 9:30-10:30 am. All is welcome. See the list of topics and speakers here.