Upcoming Events
See below for various congregational notifications (funerals, service cancellations, etc.), concerts, and special events.
MEMORIAL SERVICE for Lucy Bouma will be held on Thursday, Apr 23, 2015 at 1 PM at New Westminster Christian Reformed Church.
THROUGH THE BIBLE IN NINE WEEKS!
WHO: Ladies' Bible Study
DATES: Tuesdays, 28 April–23 June 2015
TIME: 7:30-9:00 PM
PLACE: 8373 Government Rd
NOTE: Bring $10 to purchase "The True Story of the Whole World" and bring your Bible.
CONTACT: Marnie at 604-421-7497 or megoheen@gmail.com
VBS 2015: Kids of the Kingdom are Salt and Light! VBS will run from July 6-10, at 9-11:30 AM daily. Find the registration form on our church's website. For further information, or to offer our time or talent as a volunteer, please talk to Brittany Groen at brittany.goheen@gmail.com or 778-710-7497. Thank you! To register, please go here.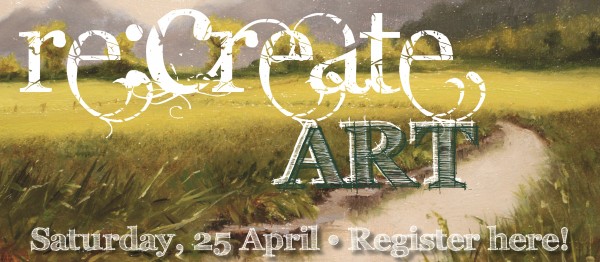 RE:CREATE ART SHOW: is back again this year on Saturday, Apr 25, 2015 at New West CRC. Visit our webpage here.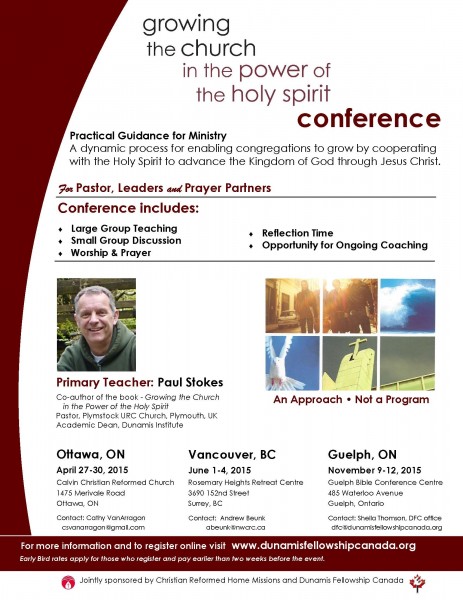 GROWING THE CHURCH VANCOUVER BC 2015: 
Jesus Christ has invited us to work with Him in building His Church and extending His Kingdom in the world. He does this by sending the Holy Spirit to grow us from within, to be his disciples and to come upon us for empowerment and gifts to work with Him. The purpose of this equipping is to learn these dynamics of cooperation so we can enter the dance with Christ and the Holy Spirit through which Christ grows His Church.
Beneath the surface of churches' programs and activities lies the fundamental question: How can leaders and churches be enabled to discern and obediently cooperate with the guidance of the Holy Spirit? Since the Kingdom of God is an active expression of the Spirit's reign on earth, it is extended and realized as individuals and churches seek and submit to his will and purposes.
At this Growing the Church Conference we will explore practical ways for leaders in the Christian Reformed and Presbyterian churches to be nurtured and sustained in the process of cooperating with the Holy Spirit.
More details and to register, please go here.