Upcoming Events
See below for various congregational notifications (funerals, service cancellations, etc.), concerts, and special events.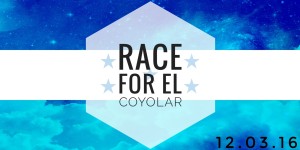 Race for 'El Coyolar': This coming, December 3rd we will be hosting a Multi church "Amazing Race" as und raiser for 
For those of you who don't know, our church has been visiting this community twice a year (Adult trip in November and Youth trip in March) for about 6 years now. The relationship between our churches has blossomed and we have thoroughly enjoyed collaborating with this community in prayer, resources and fellowship. And now you are apart of this broadening community as well! So thank you…
Here are some things that you may want to know before the race.
Each car/team is responsible for the safety and security of their group. This is a race and traffic laws have been broken…but do so at your own risk! ☺  This includes any tickets that may be received!
The entire race will take place between 3-4 hours, depending on how fast your team is. We will end with a meal together and a time to reminisce and watch the video highlights from the day.
Each event is first come first serve; the first team to arrive is the first team that gets to participate. However, the WHOLE team has to arrive first before the other WHOLE team. One member can not run ahead and 'secure' a place for your team. It can become a close call… so make sure your team is working together! everyone is invited to join  to
More Details about race, please download here.
Sign up sheet here.
More info about our Honduras ministry, please visit here.
OFFICE ADMINISTRATOR –  New Westminster Christian Reformed Church (CRC) in Burnaby, British Columbia is looking for a welcoming office presence with strong administrative abilities and fine attention to detail.
This position requires: a high level of proficiency in MS Word, Excel, PowerPoint and Publisher, a demonstrated ability to work well independently with excellent organizational skills, and an ability to learn software tools for Website support and graphic design. Supporting the Pastoral Staff and various ministries of the congregation, this person works well with people and has a servant heart.
This 22 hr. / week position, fairly compensated, requires an individual who: follows Christ and is part of a church community, can work well in a multi-cultural setting and has 3 years of experience in office administration.
Although proficiency in English language communication is required, candidates who also speak and write Mandarin are encouraged to apply. Working hours are 9 – 3, Tuesday – Friday. If you wish to apply for this position or receive more information please visit here. Application deadline is Dec. 31, 2016.
Looking for enriching activities and meaningful community in the Burnaby and New Westminster neighborhood?
CHILDREN'S MINISTRIES: CADETS (boys' club) and GEMS (girls' club)  are meeting every other Thursday from 7 PM to 8:30 PM , starting Thurs, Sep 15 at New West CRC. If you're in Gr. 3 to 7, you can join us!  Visit www.nwcrc.ca/calvinist-cadets or www.nwcrc.ca/g-e-m-s for more info.
YOUTH MINISTRY: Student Dynamics  is inviting all Grade 8-12ers to join their club nights on Tuesdays, starting Sep 13 at 7:30-9:00 PM at New West CRC. Any questions, please contact Pastor Ricky at here. Visit us here for more info: http://www.nwcrc.ca/sd/
YOUNG ADULTS BIBLE STUDY: every Thursday at 8 PM at MOSAIC Home. For more info, please contact us thru the form here:www.nwcrc.ca/mosaic
ADULT ESL Class: every Tuesday from 10:30 AM until 12 PM for 12 Tuesdays. Register at www.nwcrc.ca/esl.

YOUNG ADULTS – LOCAL/INTERNATIONAL STUDENTS:
Bible Study: Thursdays at 8 PM. For more details/location, please contact Pastor Jun here.
Sunday Lunch Fellowship: at 12 PM on Sundays. Contact Pastor Jun thru the link above for more info
Sunday Evening Hangout: at 8:30 PM on Sundays after the evening service. To know more about our young adults' ministry, please visit us here.