Upcoming Events
See below for various congregational notifications (funerals, service cancellations, etc.), concerts, and special events.

RE:CREATE ART SHOW: is back again this year on Saturday, Apr 25, 2015 at New West CRC. Celebrating the Creational Goodness of the arts and encouraging artists in our community. The theme this year is Psalm 23.
Call for artists! Are you an artist–aspiring, amateur, or professional? We want to see, showcase, and celebrate YOUR art! Pull out your paintings, quilts, sculptures, pottery, photographs — whatever medium you work with — and register to show them off for free! You can make something new OR display something you've had for some time. There is only so much space available for the day time artist as well as for the performing artists at the night time show.
If you are more into the performing arts (drama, music, poetry reading, etc) there's a place for you to showcase as well!
Registration will be up and running on Jan 31st. Call 604-521-0111 or email office@nwcrc.ca for registration and questions. Alternatively, you can call 604-521-8216 (Marianne) or 604-524-418-8114 (Sharon).
ESL Class (English as a Second Language): We're offering our conversational ESL Class for our Burnaby and New Westminster neighborhood starting Tuesday, Jan 13, 2015 at 10:30 AM to 12 PM. The class will be held every Tuesday for 12 weeks. Free class. Adults only. To register, please go here. Questions? Call 604-521-0111 or email office@nwcrc.ca.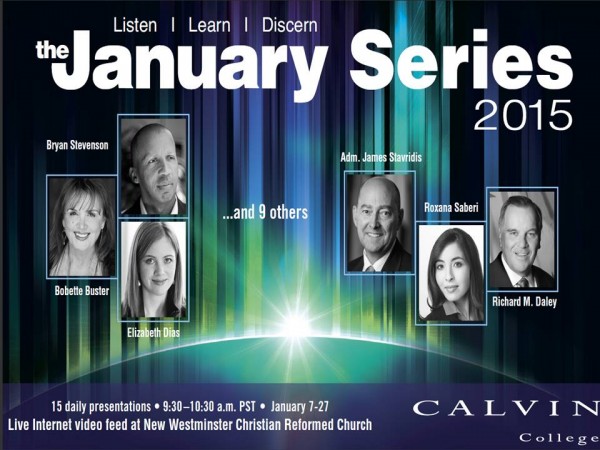 JANUARY SERIES:  Each January, for fifteen days, Calvin College sponsors the daily hour-long cultural enrichment series called The January Series. Presented at 9:30 am to 10:30 am (PST) in the 1000-seat Covenant Fine Art Center Auditorium on-campus, the series is open without charge to students, faculty, and the Western Michigan community. This year, New Westminster Christian Reformed Church will be hosting the live-feed presentation again from Jan 7-27 at 9:30-10:30 am. All is welcome. See the list of topics and speakers here.