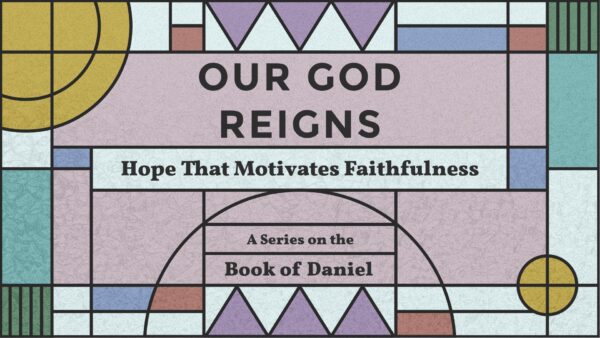 This fall, we will begin a new sermon series called "Our God Reigns: Hope That Motivates Faithfulness".  It is a series on the Book of Daniel. The overarching theme of the book of Daniel is that our God is in control and he reigns over all the earth. It's often tempting with this book to draw applications from Daniel's life. "Dare to be a Daniel" is a popular summary of how to preach this book, yet it focuses the attention unhelpfully on moral lessons. While we can learn from Daniel's life, the better approach will be "Dare to Trust Daniel's God!"
The series will also include an opportunity to participate in small groups that meet to discuss the sermon (see Sermon Discussion Guide below), share reflections, and pray for one another.
The fall 2022 small group meetings (online/in-person) started on the week of September 11, 2022, and will continue on for ten weeks (Sep 11-Oct 9; Oct 16-Nov 20).
Sermon Discussion Guide