Student Pastor YoonJoo Lee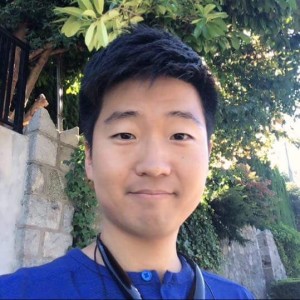 I am very excited to be part of the New West family. Being an international student for the second half of my life so far, I relate to the history of New West church as an immigrant church. We long to belong, yet it is not always easy to find a place where we can truly feel at home. Perhaps, an experience as a foreigner is God's reminder and invitation to the true Home, Jesus Christ. Whether a foreigner or not, we all experience the sense of lack of belonging and "homelessness" in one way or another in this world. In God's faithful and unconditional love clearly shown through Jesus' sacrifice on the cross, we know that we belong, eternally. We're finally home. This is the source from which our lives can become a tangible display of God's renewing power. I feel so blessed to be able to do this journey home together with New West family.
I came to North America from South Korea when I was in high school in 2000. I lived in the east coast of the United States until 2015 when I came to this beautiful city of Vancouver to continue my M.Div. degree at Regent College. I enjoy playing (not as much watching) all kinds of sports, but my favorite sport always has been soccer. I also sing and play some instruments, so music is one of my passions. Coming from a physics background, I was a math/science person, but I have a great interest in and desire to learn humanities including history, anthropology, and sociology. My girlfriend, a sociology major, sometimes shares with me interesting topics and issues of sociology, and it's absolutely fascinating to me. I have an older brother who is doing a Ph.D. in genetics and has two boys, and my parents live in Korea where my father pastors a multi-cultural church.
I can't wait to get to know many New West family members, and many diverse people who are interested in our church. God bless!
(We're excited to have YoonJoo joining our pastoral staff here! YoonJoo's internship with New Westminster CRC will be around 8 months to 2 years starting from Sep 1, 2016)
Contact Student Pastor YoonJoo Lee