Pastor Ricardo (Ricky) Aguilar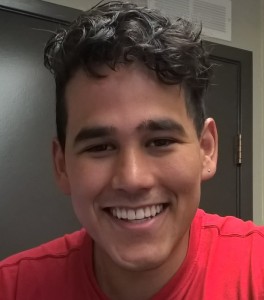 Hola! I am Ricky the Ecuadorian youth pastor at New Westminster Christian Reformed Church. I always find it hard to fully "represent" myself in a bio but here are the basics. Originally from the beautiful city of Quito in Ecuador I have been blessed to grow up in Christian family. My father is a Reformed pastor and church planter in Quito and I remember that in my teen years I was involved leading youth group and really enjoying building relationships while also growing in sound understanding of the word of God.
My studies have been in counseling and psychology and I have recently graduated from Wheaton College with a Masters in Marriage and Family Therapy. Interestingly I have currently been called back to serve in the church as a youth pastor. I feel truly honored to be part of this vibrant church community which is so committed to being a tangible display of the renewing power of Christ. I am excited to put my degree and my faith into practice while I explore what relationships are supposed to be like according to God's word.
'It is by grace, nothing but grace, that we are allowed to live in community with Christian community' – Bonhoeffer
Contact Pastor Ricky Aguilar: