VBS
Vacation Bible School

2018 
Jul 9-13, 2018  

EVERYDAY
9:00 AM-11:30 AM

Wavier Form: Registration and Medical and Liability Release Wavier – 2018
This summer, we are hosting our Vacation Bible School program for children
ages 4 (and Potty-trained) through Grade 5 on Jul 9-13, 9:00-11:30AM.
This week is filled with singing, skits, Bible stories, games, activities, and crafts all designed to teach children about the love of Jesus Christ. This program is available for everyone at no cost.
 

Also this year,
PARENTS' WORKSHOP @ VBS, 9:30-11:00AM
We are happy to be able to provide learning opportunities for parents during VBS, more details to follow
You are welcome to register at the Church Office or
 by filling in the forms below and email them to office@nwcrc.ca
Registration and Wavier Form: Registration and Medical and Liability Release Wavier – 2018
 Online registration is available by filling in the form below:
VBS 2015: "Kids of the Kingdom are Salt + Light"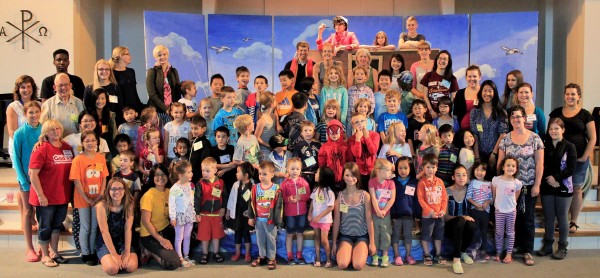 VBS 2014: "Learning to be Kids of the Kingdom from the Storytellin' Man"
With over 70 children coming from various areas like Coquitlam, Surrey, Burnaby and New West. It was particularly cool to see that at least 50% of 40 volunteers were mostly high school students taking leadership and initiative. It was such a fun and rewarding week.