VBS
A Free Burnaby Children's Program for Children ages 4 through Grade 5!
Each summer, our congregation hosts a Vacation Bible School program for children ages 4 through Grade 5. This week is filled with singing, skits, Bible stories, games, activities, and crafts all designed to teach children about the love of Jesus Christ. This program is available for everyone at no cost.
VBS 2016 IS COMING!
Time: JULY 11-15, 2016 from 9:00 to 11:30 AM every day
Theme: "KIDS OF THE KINGDOM" – Shine like Stars – A Cosmic Adventure!
Details coming soon.
Please find the registration form here. Please download and fill in the form. You can send it to the Church Office using the form below (please attach the SIGNED form) or email or drop it off at the Church. Office hours: Tuesday to Friday 9:00 AM to 3:00 PM. If the office is closed or outside the office hours, please drop off the form in the mail box, just by the entrance door, outside the building. Any questions, please call the church office at 604-521-0111 or contact us thru the form below. We're looking forward to this fun-filled and meaningful week with the children!
VBS 2015: "Kids of the Kingdom are Salt + Light"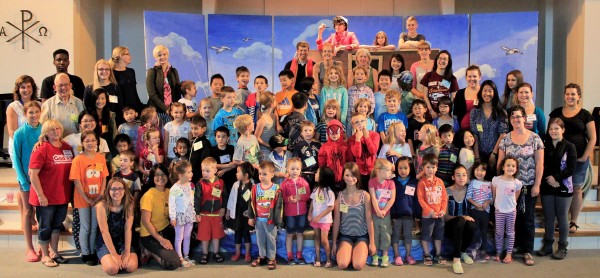 VBS 2014: "Learning to be Kids of the Kingdom from the Storytellin' Man"
With over 70 children coming from various areas like Coquitlam, Surrey, Burnaby and New West. It was particularly cool to see that at least 50% of 40 volunteers were mostly high school students taking leadership and initiative. It was such a fun and rewarding week.