MOSAIC Home

Multicultural fellowship that
Opens doors for
Serving and building friendships with
Appreciation of cultures and
Intentional growth and prayer with the body of
Christ.
Thank you for your interest in MOSAIC Home. The home opened in January 2014 and is a safe place to live for female scholars and visitors who come to study in BC from all over the world. It is located approximately 20 kilometres from downtown Vancouver. It is easily accessible to public transportation to Vancouver and many colleges and universities.
The house is welcome to Christian and non-Christian students who can rent their own private bedroom from one semester to one year terms but share the kitchen, laundry and living areas with up to six other women. The home is not just a place where international students can live, as each resident must commit to being open minded in learning what it means to live with Christian disciplines. Residents live like a family, receiving sisterly love and nurturing while encouraged in knowledge and growth of faith in Jesus Christ. The women are also shown how to use their talents when reaching out to others and encouraged to participate in church services, devotions and bible study and being a part of the worldwide Christian Church community.
Our church's friendship with International Students Ministry Canada (ISMC) is vital in connections with students at SFU, UBC and local colleges.
APPLICATION FORMS
The MOSAIC Home currently has openings for 2016. Please call the church office at 604-521-0111 or send inquiries to mosaic@nwcrc.ca. You will be asked to download a MOSAIC HOME APPLICATION and send it to us if you are interested in being a future tenant. If you have problems downloading the form or have any questions, please fill in the form on the bottom of this page.
Mailing Address:
MOSAIC Home
c/o New Westminster Christian Reformed Church
8255 13th Avenue
Burnaby, BC V3N 2G6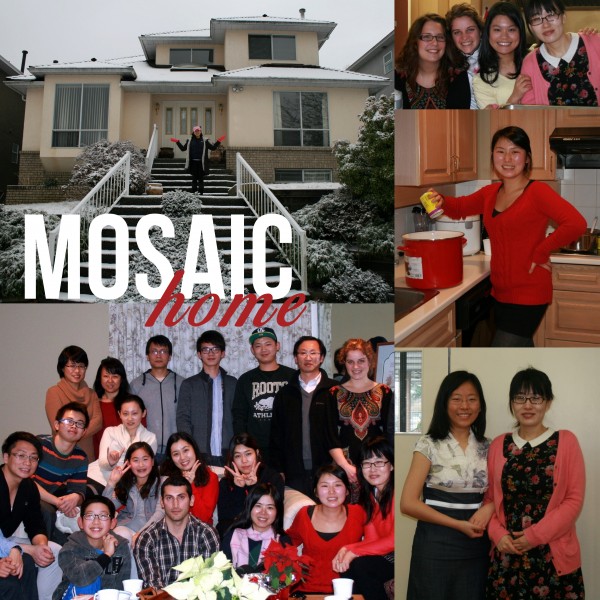 MOSAIC HOME IN THE NEWS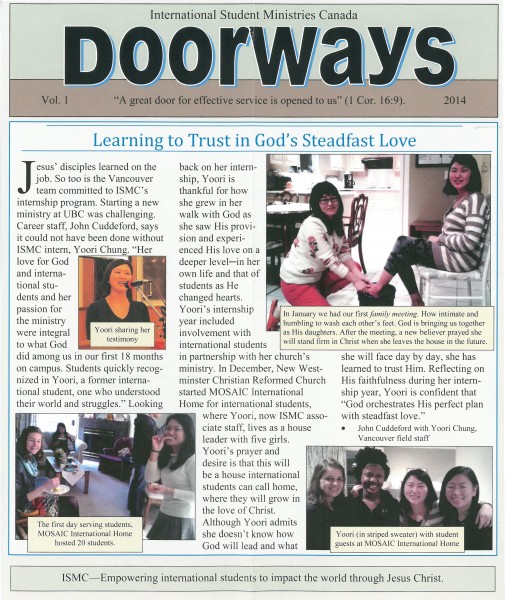 To contact us, please fill in the following form: