Cadets
A program for boys in Grades 3 to 7 or ages 8 to 13 who are part of our church or live in the surrounding neighbourhood of Burnaby and New West.
CADETS helps boys grow spiritually in all areas of life (mental, physical, emotional, social and devotional). CADETS challenges, guides, encourages, listens, counsels and brings boys into a living relationship with Jesus Christ. At CADETS, counselors work side-by-side on Bible lessons, service & craft projects, outdoor activities (camping, cycling, hiking, canoeing, etc), and work on merit badges selected from a  wide range of interests and skills. For more information click here!
CADETS 2014-15:
Theme: Branded with Christ
Theme Verse for 2014 / 2015
Love the Lord your God with all your heart and with all your soul and with all your strength.Deuteronomy 6:5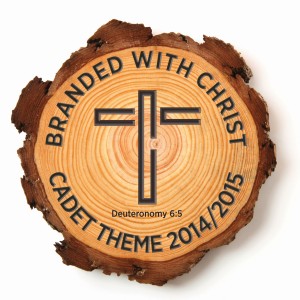 THE CADETS are kicking off the year by biking  at Fort Langley. So if you are in grade 3 -7 at school, you are welcome to join. We leave from the church at 9:15 AM on Saturday, Sept 13  so bring your helmet and lunch will be provided. We will back at 2:30 PM. Email len@noorthomes.com for more info.
First Club Night and Registration will be on Thursday, Sept 18 from 7 to 8:30 PM.
What to bring?
BC Medical Card
Your postal code
Cheque book
Cadets 2014-15 Registration Form. To register, please download and fill in the form and drop it off at the church on weekdays or at the registration night Sept 18 at 7 PM.
GEMS/CADETS 2014-15 Schedule:
Sept: 18 Registration & First Club Night
Oct: 2 Regular Club Night
16 Regular Club Night
Nov: 6 Regular Club Night
20 Regular Club Night
28 Craft Overnighter
Dec: 4 Christmas Party
Jan: 8 Regular Club Night
22 Regular Club Night
Feb: 5 Regular Club Night
19 Regular Club Night
Mar: 12 Regular Club Night
Apr: 9 Regular Club Night
23 Regular Club Night
May: 7 Regular Club Night
10 GEMS Sunday
21 Final Night/Party
? Year-En Event